Hi
I am able to generate CDR exports successfully but when I go to download them I get an error message: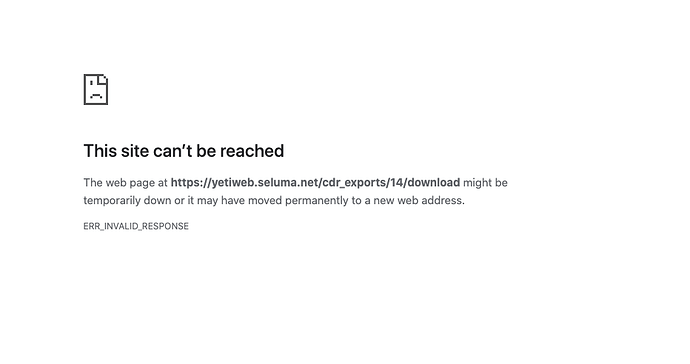 Also when I have deleted old CDR exports they move to background tasks but they never delete.

Is there something in configuration I should check? I need to be able to export CDR's to CSV going back several months.
Thanks
Chris