Good morning,
Yesterday I've upgraded the yeti-switch to version 1.8.6.
As of this morning we appear to have an issue with nodes taking a long time to setup a call.
It looks like it is unable to setup the connection the first time after which it falls back, my gut feeling says that it's a DNS related issue since it is resolved if you wait for a while.
Consequent calls also appear to be immediate a short timespan after.
When we look at the call flow you can see a clear delay.
Here is the flow between the PBX and the node itself. Showig ~25 seconds between connecting and ringing.


Below the flow between the node and the upstream carrier, which only starts the invite process after ~20 seconds.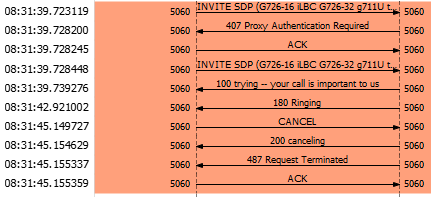 Is there any specific log from which I can get more information regarding this routing delay?
Thank you.