Hello, I'm experiencing this issue when i do load test with sipp or live traffic.
Calls don't terminate when closed by other leg and stay connected forever, also the 7200 seconds limit is not triggering the forced bye. When i try to disconnect calls manually they stays up and log says:
INFO: got JsonRpcError. code 404, message 'call with local_tag: '1-445F1D9C-6274E611000A76E4-8BBFB700' is not found', data: '', method: yeti.request.call.disconnect, id: CtEfnzN6mGDoQbbtvkHLHEkKZFxWt6IX, params: '['1-445F1D9C-6274E611000A76E4-8BBFB700']'
This issue is more frequent if I activate monitoring for sip packets, like if the system is overloaded but htop says that every process is at 30% max.
The only way to clear these calls is restarting sems
My configuration is:
6 core 12 threads
64GB memory
it happens with loads above 1000 concurrent calls and 40 cps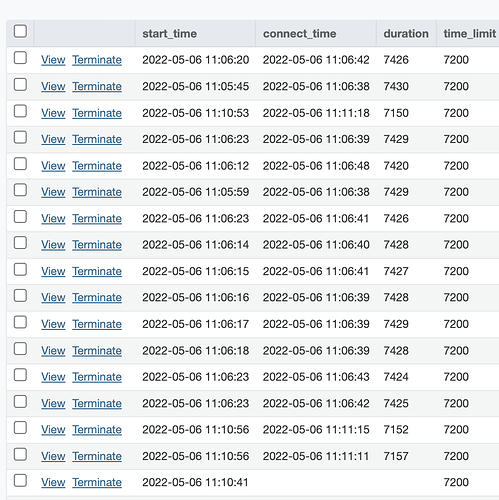 is there a way to avoid this situation?
thanks a lot for your work!